Newcomers struggling to find a job or being treated unfairly at work must know their rights and reach out to organizations that can help.
What are some common employment struggles that newcomers face?
Newcomers must learn to adapt to their new environment when they settle here. However, that does not mean you should be taken advantage of. 
Some employment challenges newcomers face are:
Non-Canadian credentials or work experience are often not recognized
Dangerous or unhealthy work conditions
Pressure to do tasks that are not in the job description
Wage theft (i.e., not being rightfully compensated for overtime, holiday benefits, etc.)
Sudden layoffs  
KEYS Job Centre has created a helpful comic called "Newcomers Facing Labour Struggles" to illustrate some of the challenges newcomers face and how they can fight for employment justice.
The comic is available in several languages: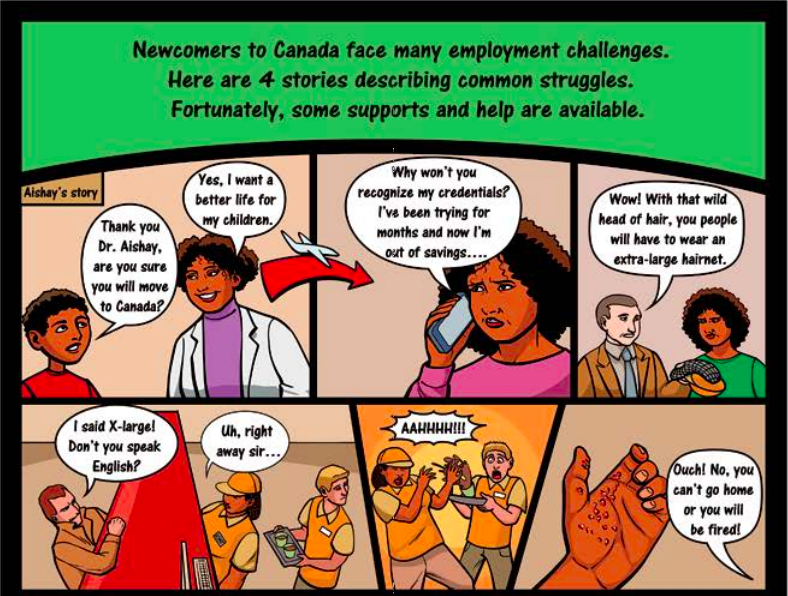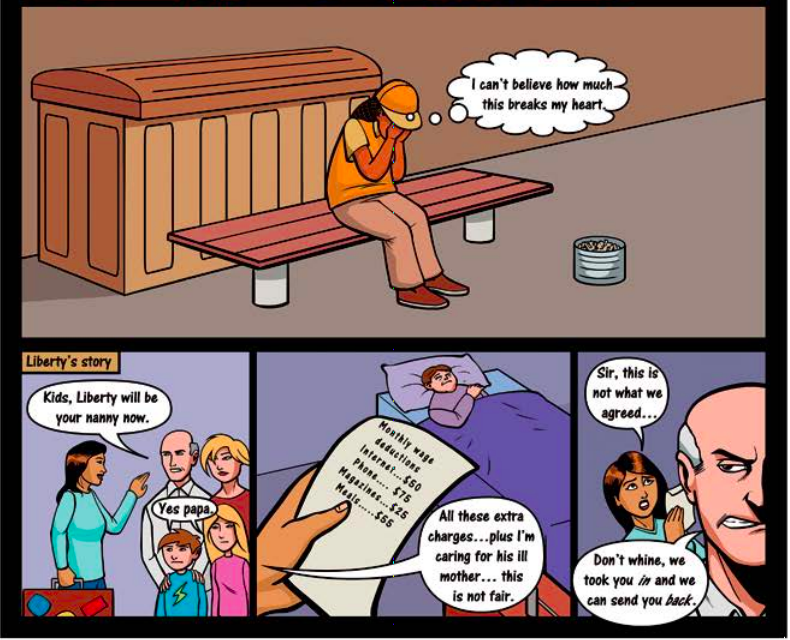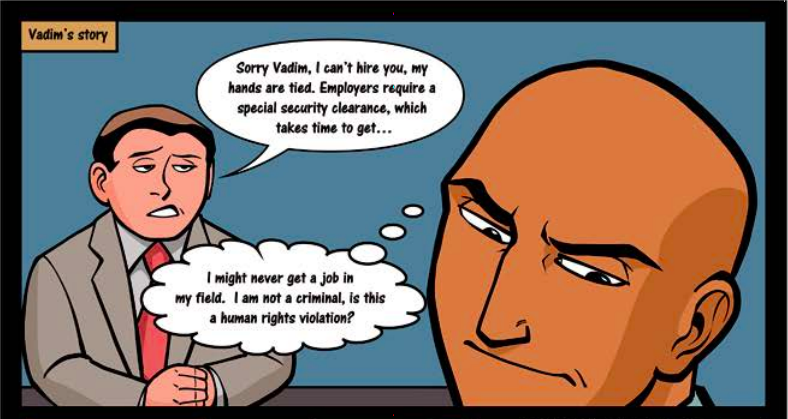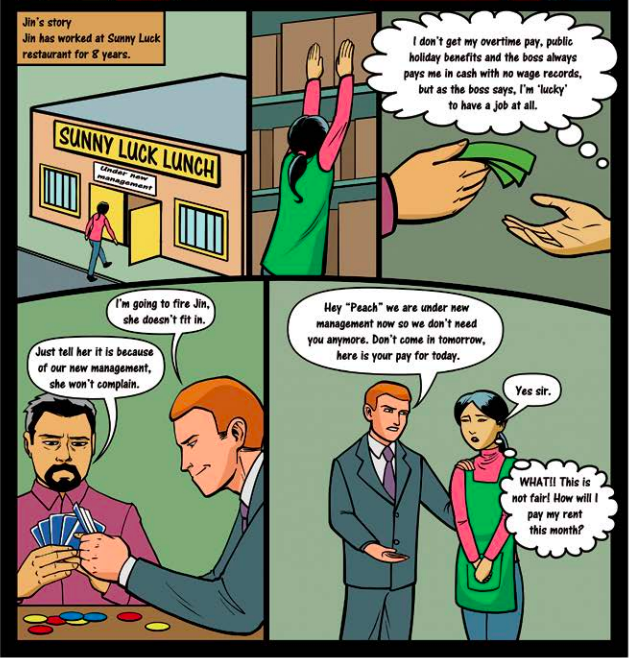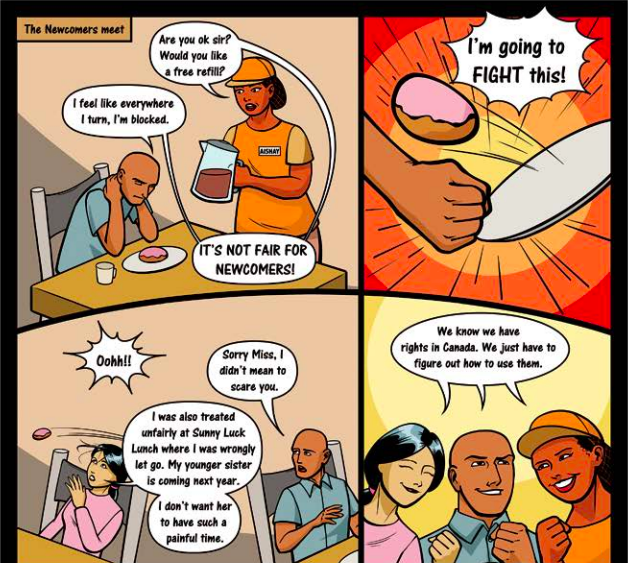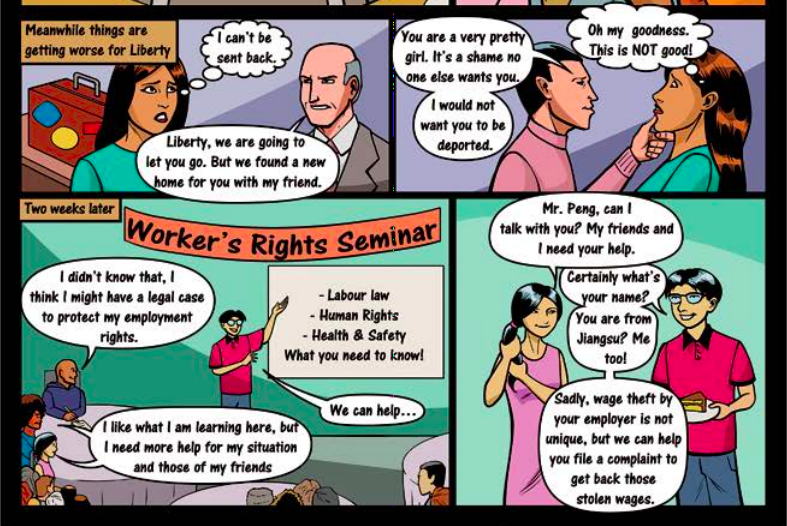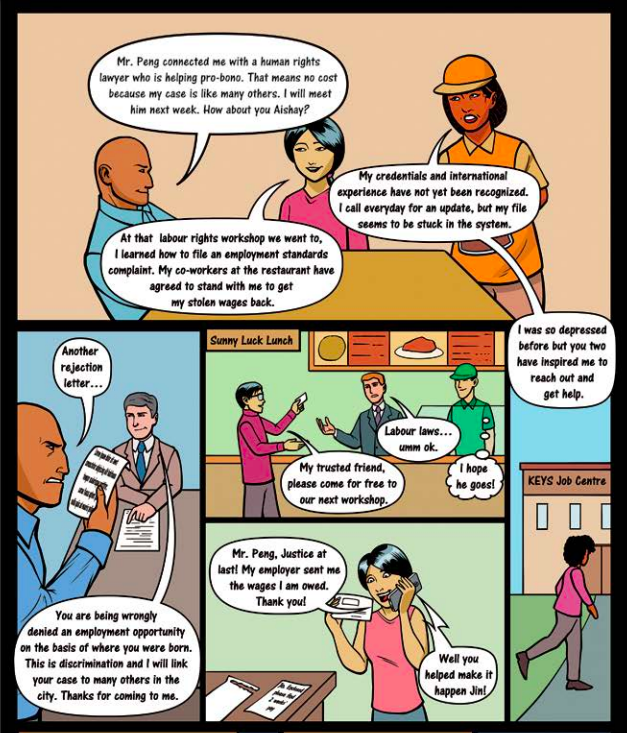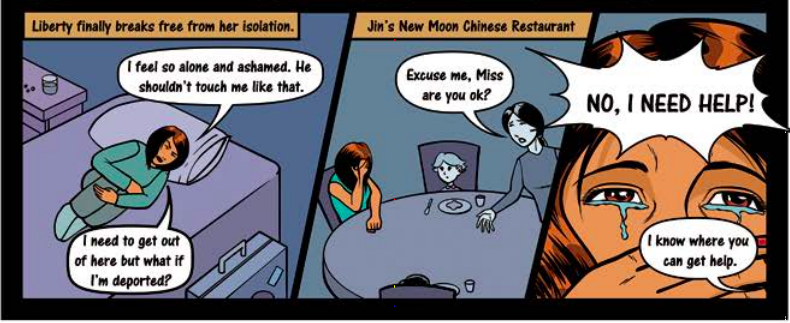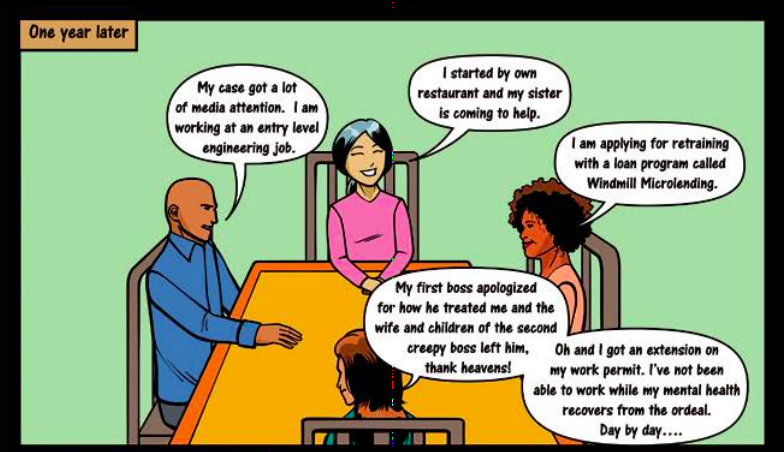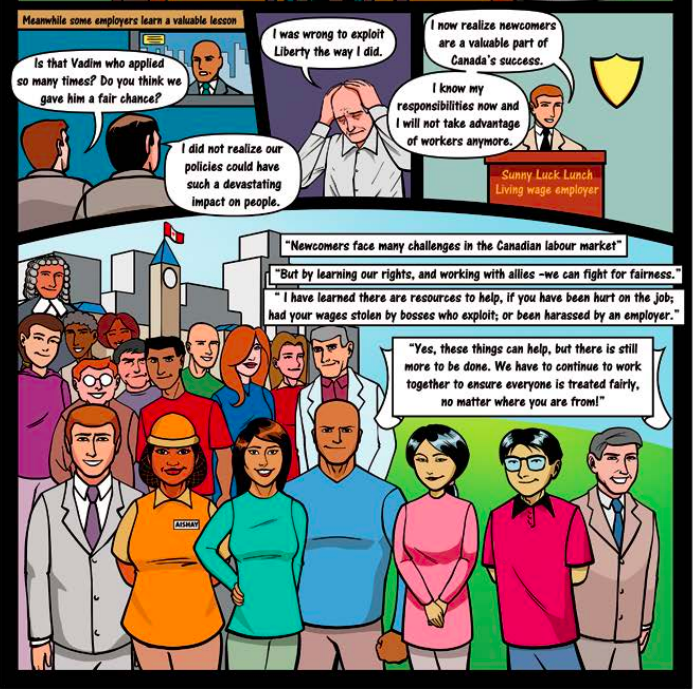 Where can I get support if I think my workers' rights are being violated?
Unfortunately, employers sometimes take advantage of people who do not know their rights, or who they think won't stand up for themselves. 
It can be scary to confront a boss and risk losing your job.
If you have colleagues you trust, start by talking to them about the problems you're facing to see if they're going through the same thing or if they have any advice. 
You should also reach out to an agency organization that helps workers' learn about their rights and get employment justice. 
KEYS Job Centre has created a list of resources for employment support:
Canada's Human Rights Commission
Responsible for representing the public interest and holding the Government of Canada to account on matters related to human rights.
Toll Free: 1-888-214-1090
TTY: 1-888-643-3304
Not-for-profit organization, conducts and shares research to promote, protect and improve the health and safety of workers in Canada.
Office of the worker advisor for Occupational Health and Safety
Free advice on filing complaints and representation at mediations and hearings before the OLRB.
Toll Free Line: 855-659-7744
Ontario Human Rights Commission
The OHRC works to promote, protect and advance human rights through research, public education, targeted legal action and policy development.
Toll Free: 1-800-387-9080
TTY (Toll Free) 1-800-308-5561
info@ohrc.on.ca
Prevention Link Disability Prevention at Work
Disability prevention program that offers training, mentoring, outreach and advisory services for workers and employers.
Step-by-step support to help address legal questions.
Campaigns to change labour laws and educates workers on their rights.
Workers' Rights Info Line: (416) 531-0778
You can also contact your local labour council, which represent unions in your region, like the Kingston District Labour Council or the Toronto & York Region Labour Council.
About KEYS Job Centre
KEYS is a community-based job centre and settlement organization helping newcomers uphold their rights. KEYS produced the comic book "Newcomers Facing Labour Struggles," which illustrates the story of four newcomers and their employment struggles pursuing employment justice. Collectively, they learn about workers' rights and entitlements with the assistance of an employment agency. The comic was produced by KEYS as part of a legal education and training project funded by the Law Foundation of Ontario and supported by OPSEU and Windmill Microlending. 
613.546.5559
www.keys.ca